So after Tarlac, the following week was scheduled for Baguio. And why not?? Some of the people haven't been to the place. And it was a perfect timing for everyone cuz there's this one big famous event that we are all attending, Panagbenga!!!

We still worked at night and we planned to travel after our shift. We were all excited and took a lotta pictures even in the office.


just getting a jist of a baguio moment


There were some that didnt go with us because of some reasons but they were too excited as well with our trip, they just wished us a good trip and hopefully they could join us on the next escapade.

Dennis reserved the tickets at Victory Liner the day before our trip. Mahirap na, baka maubusan kami ng ticket. We planned to get off the office at 7am but since we're waiting some people to finish their side by side monitoring, we were a bit late. Hay, of course, they heard me again screaming like hell.
picture at TektiteLobby
I was fixin my camera that time and I didn't notice that there's already the stairs going down. Yeah I know, I sucked and fell off the stairs upto the last step but even managed to raise up my arms so my camera won't get into trouble. Naisip ko pa yun, ako naman ang naaksidente. :(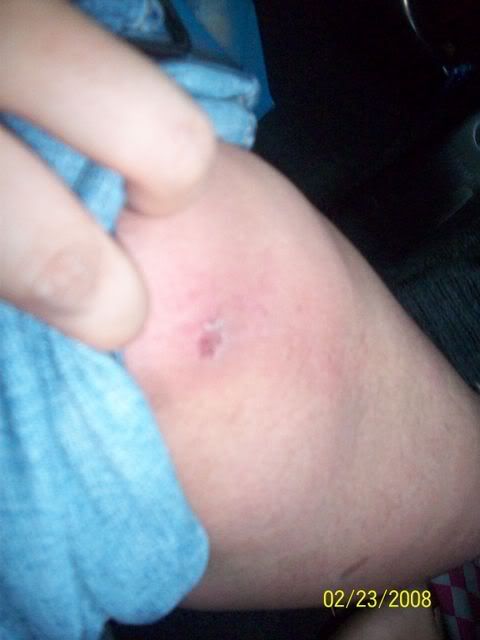 this wasn't big, but my legs were aching. I saw the blood coming, waaaa, I hate it. I wore pants so I wasnt able to see the different parts of my legs that was hurt. Hayzz..
Going back, they were all laughing at me cuz I even manage to think of saving my camera even I was hurt too much. Jumpy helped me out but I haven't seen Anya or Eggie or some of the people that's included on my trip. Mga puta, nawala!!! and they were just laughing at me. :P
We waited for a cab to take us at the bus terminal, but luckily, a van pulled over and asked us if we need a service. Of course!! We agreed to share P30 each for the van. That stupid van though said that he couldnt take us in front of Victory Liner cuz it's too far. So we got off at Aurora Blvd, which was waaaay too far from the terminal, so we walked like crazy and we were all sweating when we reached Victory Liner.
inside the van

at the terminal
the bus interior, my fave color!!!
we took the row of the bus so we are all together. Jumpy and Nathan were in front of us. The morning shift by the way were in Baguio since they went there after their shift the day before our departure.
...and we travelled!!!!at last!!!