Last week, we had our dinner at Heaven and Eggs in Trinoma. The restaurant stored its classic looks, a purple with a yolk in the middle unlike the one in Glorrieta which changes its color to a formal black and H&E logo.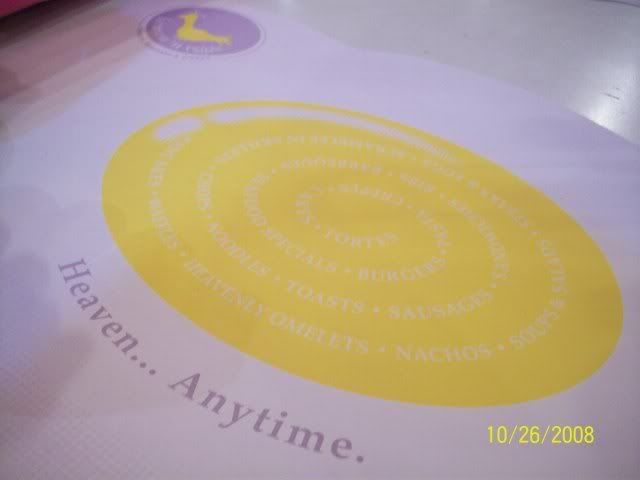 While we were checking on the menu outside the restaurant, a crew was just there to introduce some of their specialty with "Dito na lang kayo mam, may free iced tea po kami!" statement. So we went in.

The store has its New York streets and building style with cab-looking lines of seats to accommodate any hungry pangs.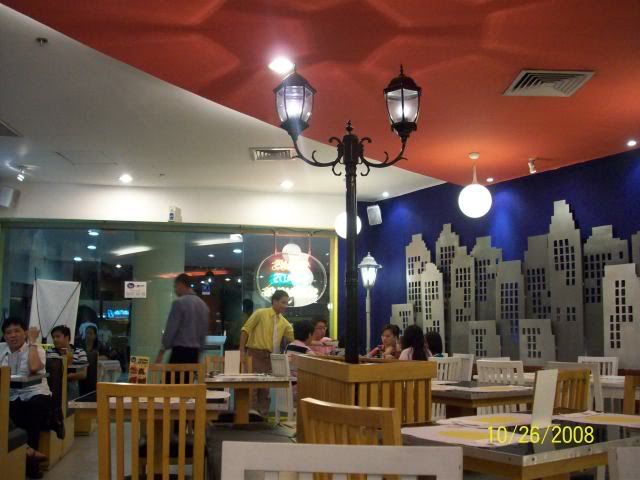 the nyc wall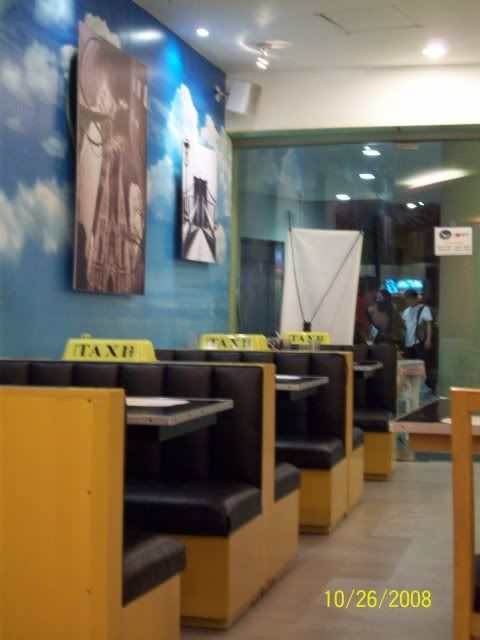 taxiiii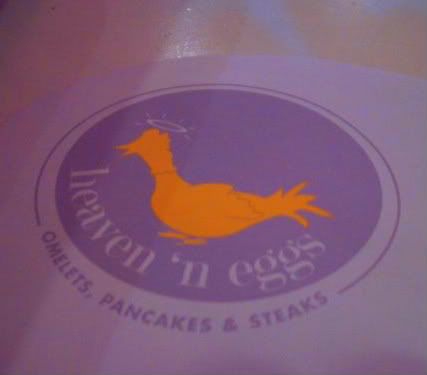 menu pls..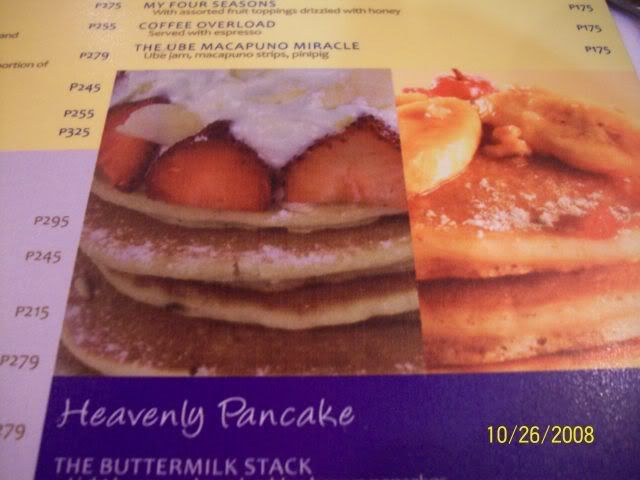 .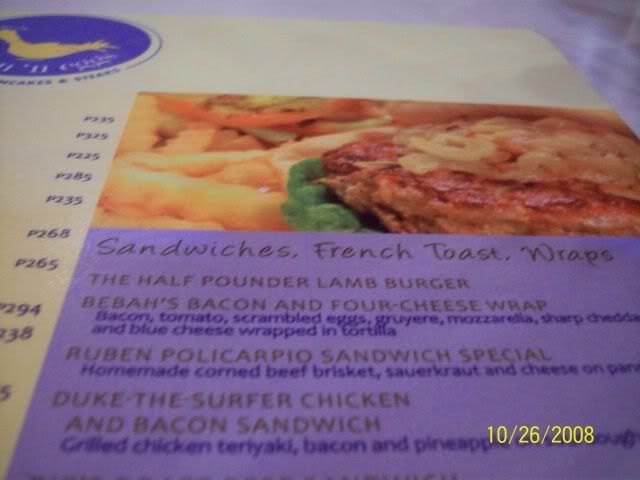 .
hard to choose from these mouth watering food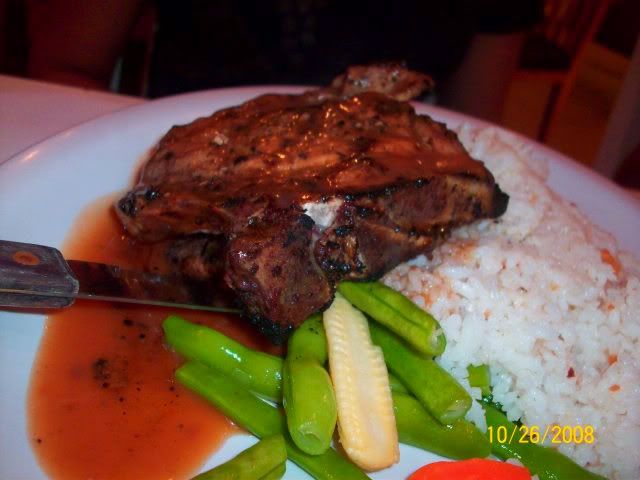 My two sisters orders the grilled pepper pork chop, which they said delicious. Compared to the H&E branch in Glorietta, they don't offer it there.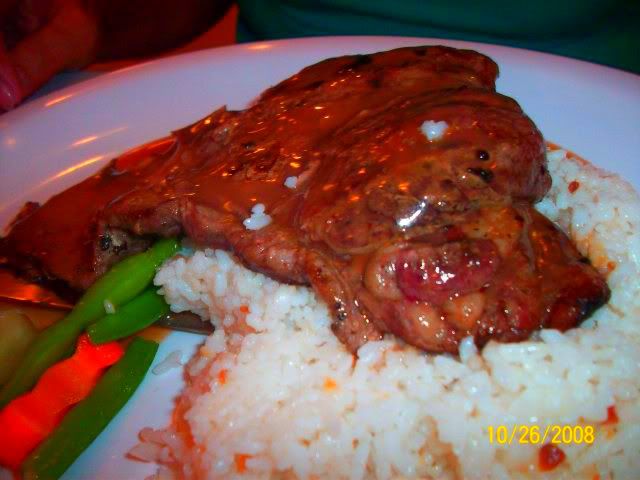 My mom ordered their t-bone steak with which she exchanged it with my sister's food. "Matigas!" my mom exclaimed. We proved it too. Theirs is not the usual steak that melts in your mouth .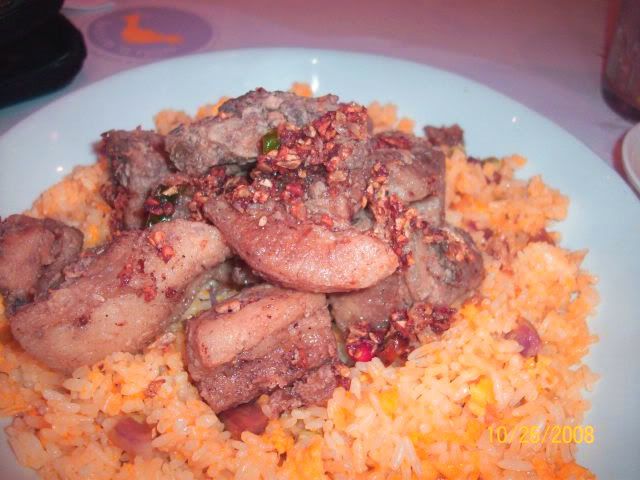 I ordered salt and pepper pork steak which I shared with Amber. I liked it and had a repeat at their Glorietta branch when I craved after 2 days. Unfortunately, I shared my food with Amber and since it's spicy, my daughter doesn't like it.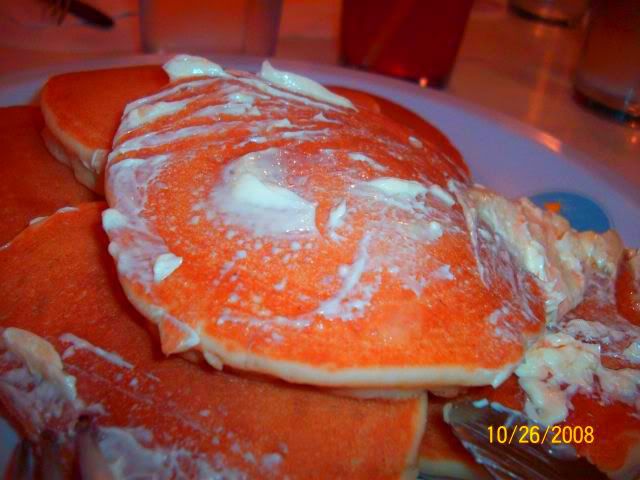 and oh, we have this pancakes in exchange of their mashed potato. My pinoexchange friends commented that it looks like a crab. LOL

Overall, I gave 6 out of 10 rating with heaven and eggs. The ambience is good. It's a bit pricey but it's worth the price since you'll definitely exit the restaurant with a full stomach. Crew is friendly, however, they almost forget their advertisement regarding free iced tea :)