I always wear the same long hair that grew over the years without trimming. I wasn't a fan of any beauty parlors so I asked my mom to trim it. Ayaw! Asar. So I always planned to have a hair cut, pero di naman lagi natutuloy.

Then one time, we went to the mall. Amber's with mom, Joy will have her face done and I was alone walking and shopping in the mall. BORING. So I decided to do the haircut na.

I went to different haircut experts(ewwwwwwww) inside the mall, pero sumasakit na paa ko, I haven't decided yet. Basta, I just wanna rest and I wasn't feeling like eating. So there, sabi ko, bahala na. I went inside David's and instructed them on how I wanted my hair to be done.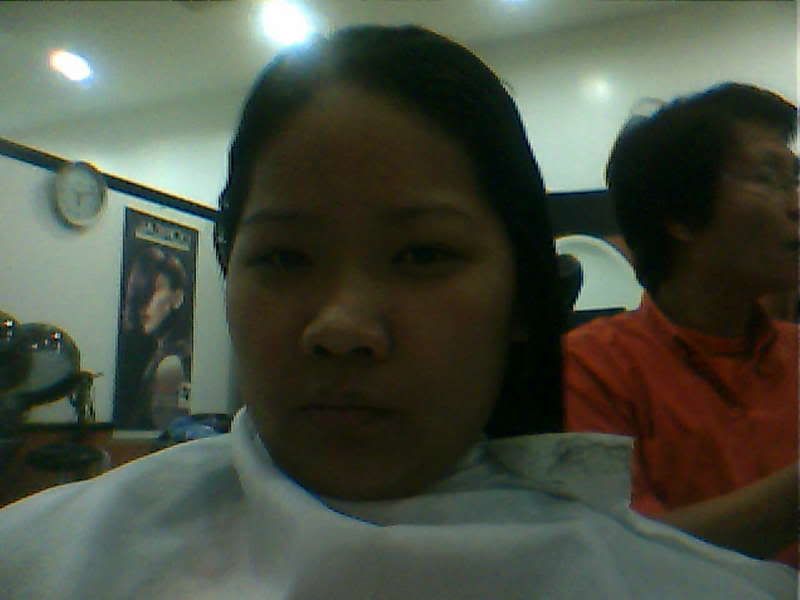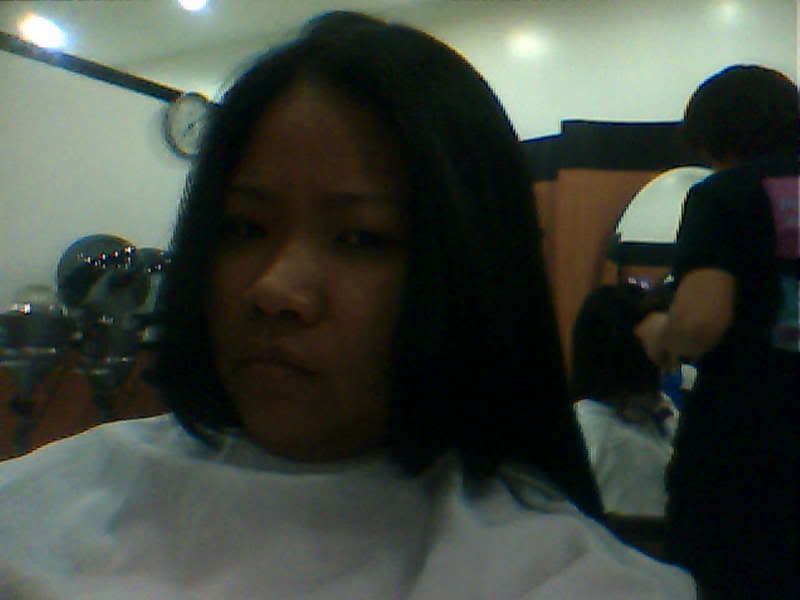 do i look irritated?

irritable: this is how short it was, waaaaa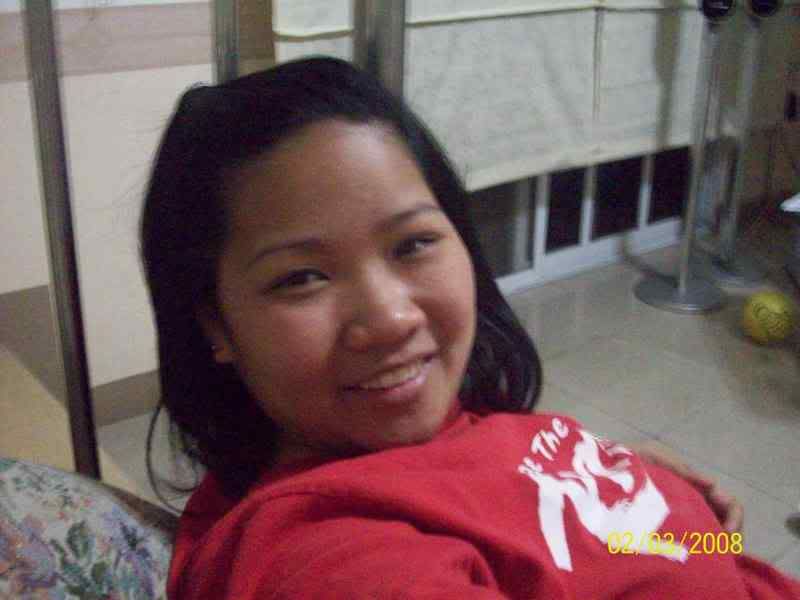 contradicting amf


i asked the haircutter(whatever!) to have it cut like a v shape. The gay even showed me how short it was. Too bad, when it's done, I wasn't even convinced. I hate it..I looked soo bata when I am aged! arrrgh!!!
I borrowed Amber's pony tails and clips and Amber got mad at me =). She caught me choosing those cute clips that she likes. Ayun nagalit. So I got some when she's sleeping na. hihihi. Naughty me.
But Im starting to love it when I go to work. I don't care if I wear something corporate and I have cutie pony's on my hair. I luv playing with it. just that...
"mami, ibalik mo ang hair mo!!!"
how can i baby?
...my tomboy look
o yeah..im starting to love this hair na.. ;)