we went to Mall of Asia last new year to celebrate Joy's birthday. Since we ate at home for lunch, we just looked for a place to eat merienda, which turned out to be a fiesta on our belly. We found a'venetto pizzeria ristorante a good choice.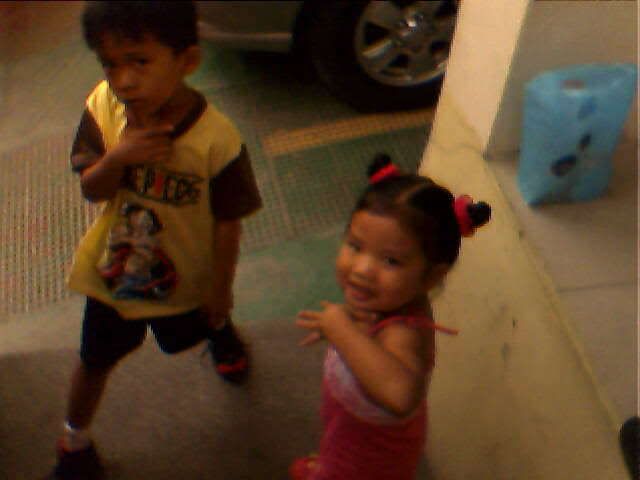 at the gate waiting for the driver..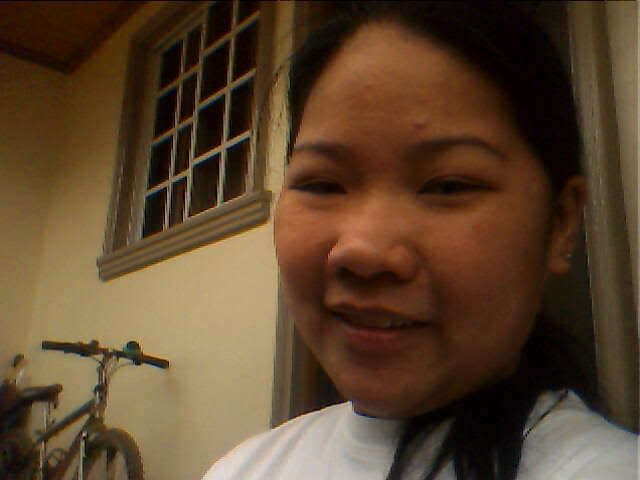 just smile, nothing to loose
look how beautiful my lil baby s..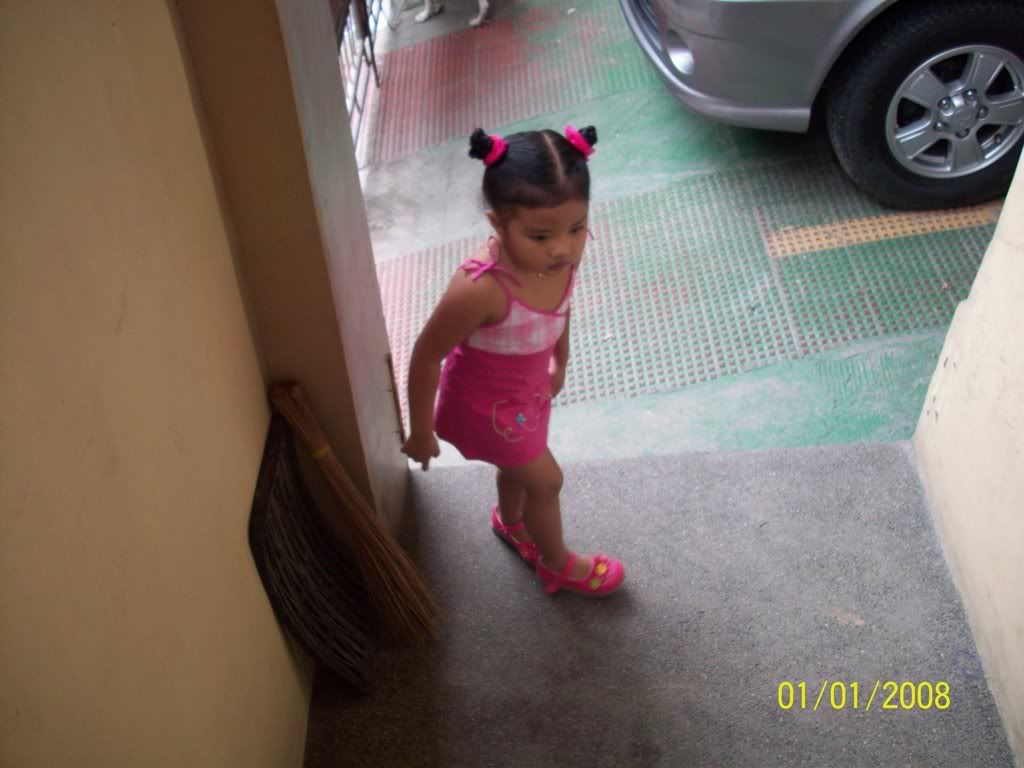 naiinip na
what happened to baywalk night life???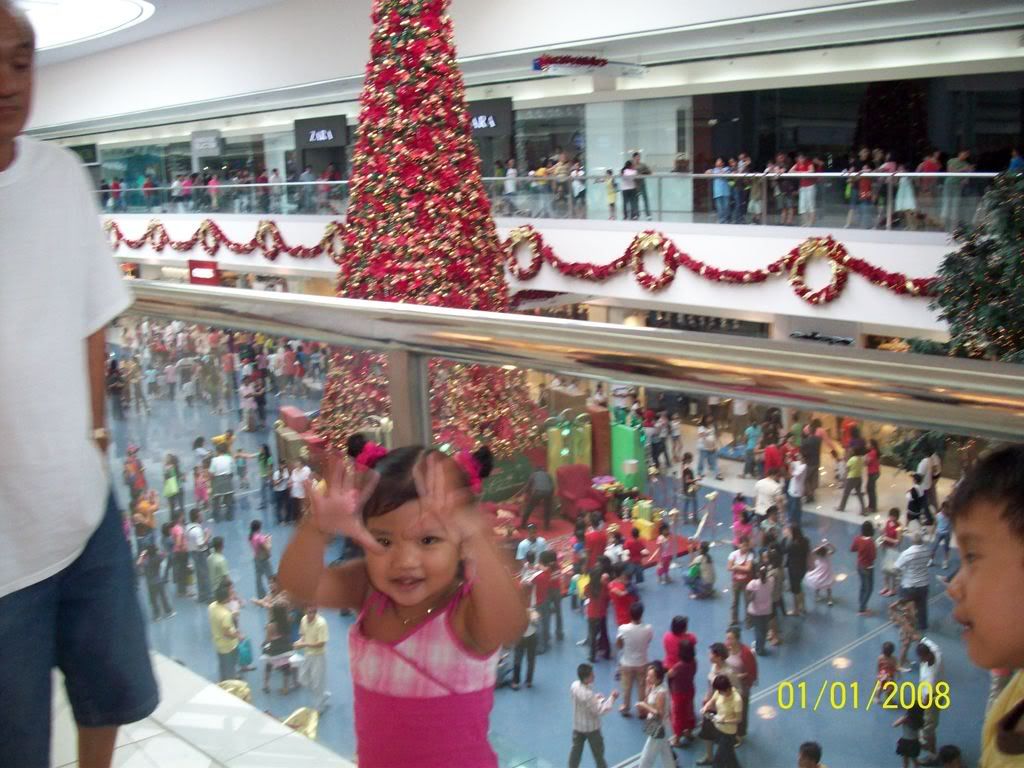 megamall.. ahh, daming tao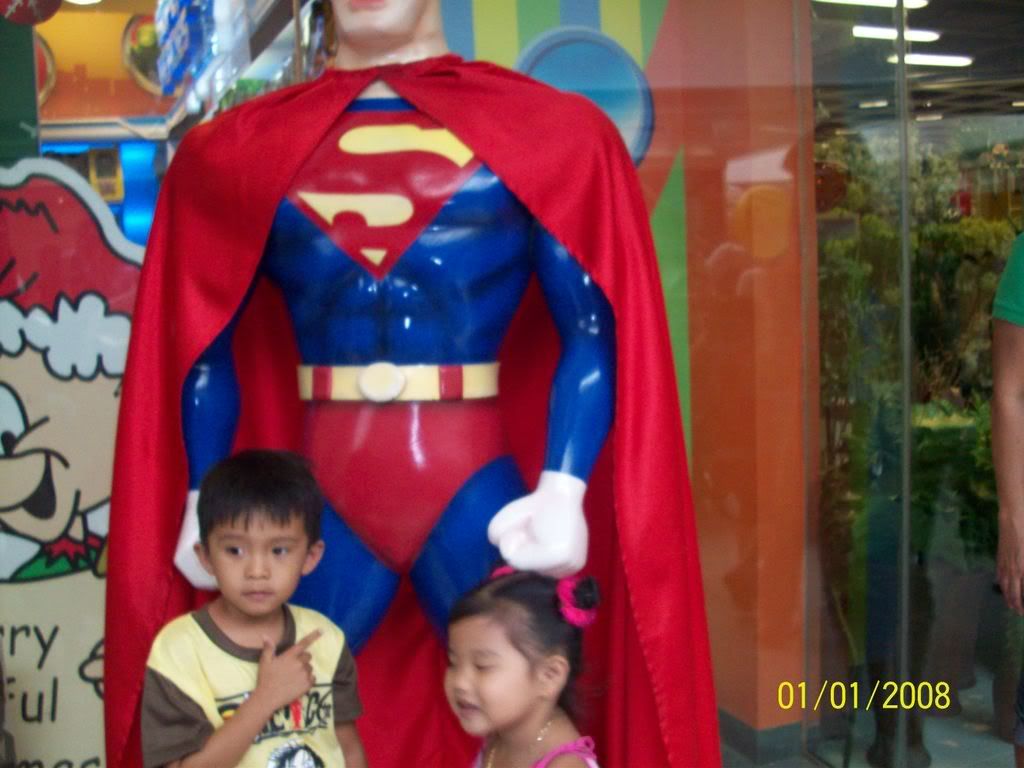 angelo and amber with beheaded superman.. sowee i aint pro
too good we've seen mascots that amber loveeeeees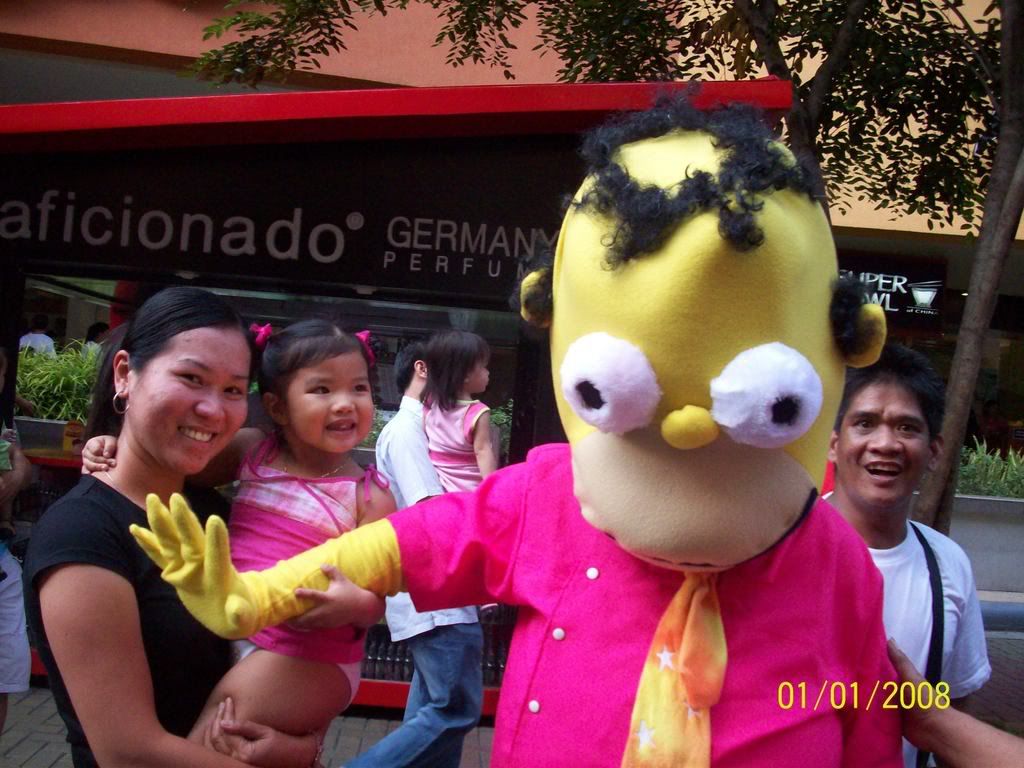 bart simpson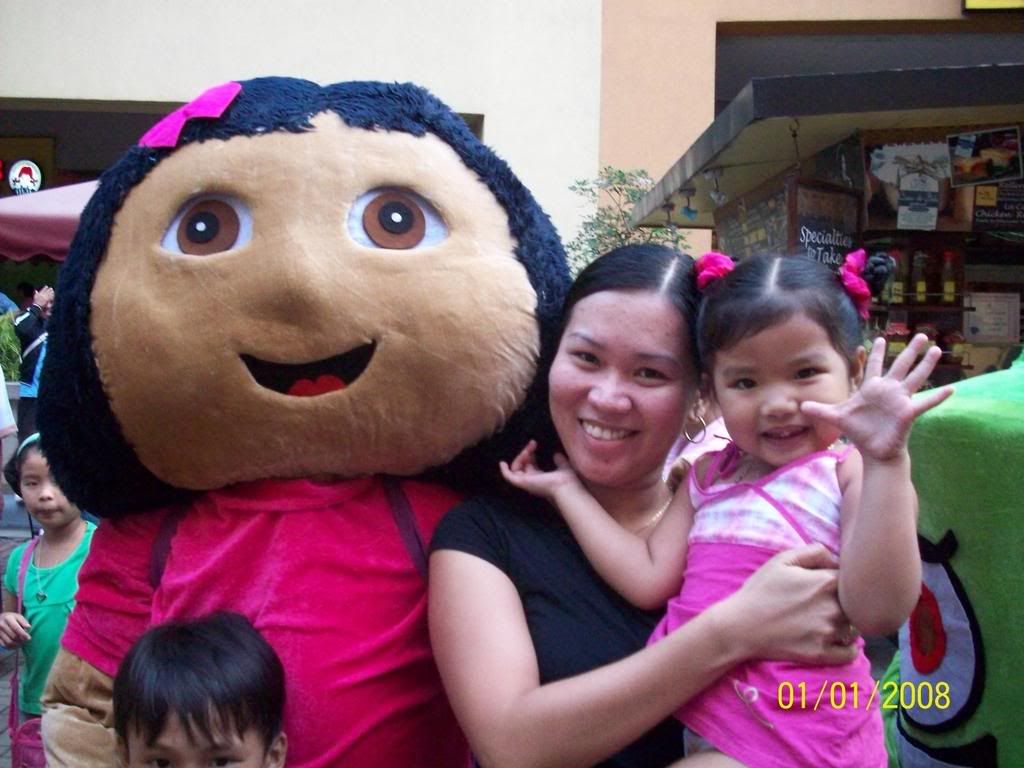 with dora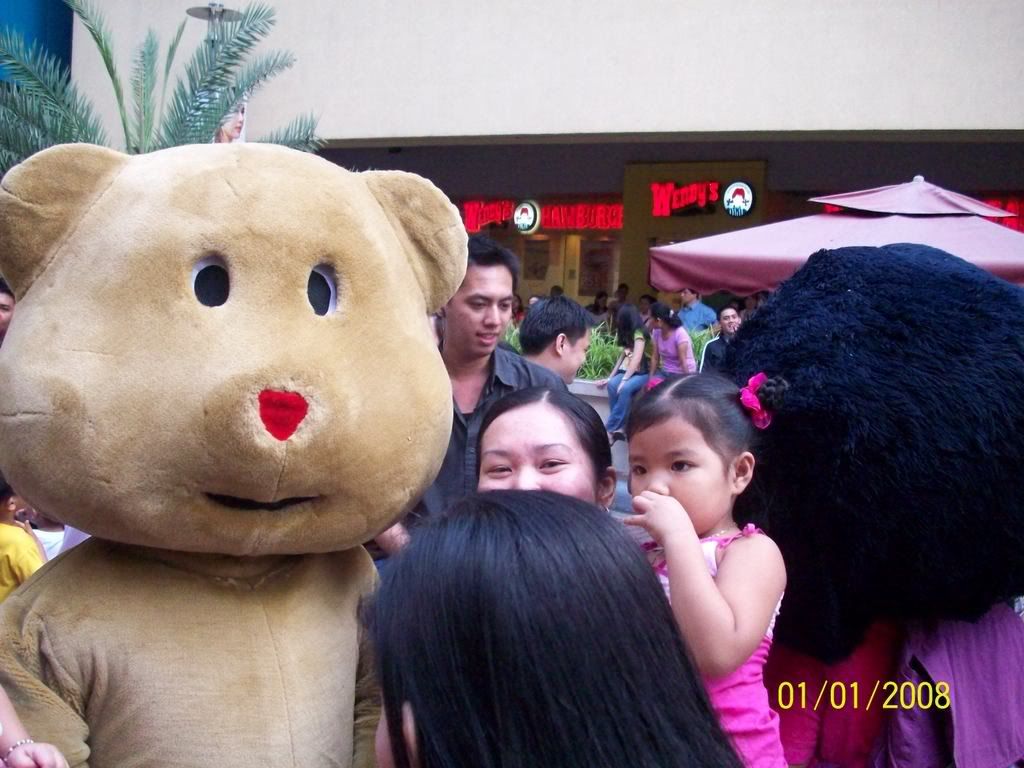 help me!!! i really dunno the name of this mascot
baby bop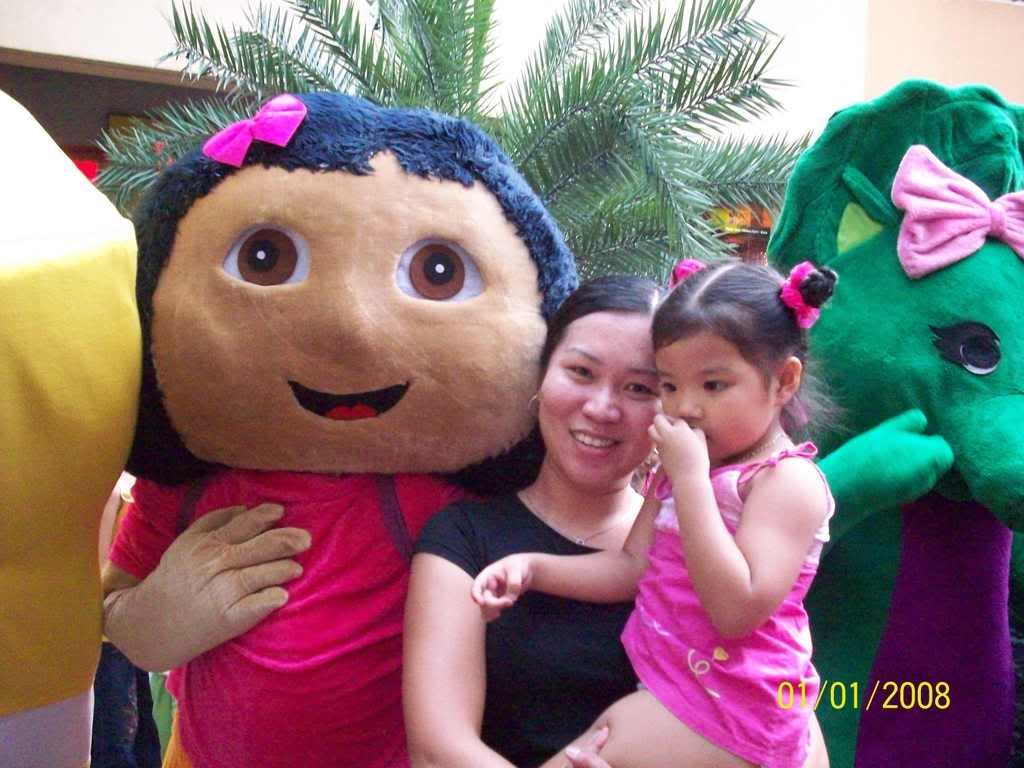 dora
bart simpson
tane and me
whew, that's weekend, expect huge number of people in MOA
hmm that won't bite you babe, dont be afraid
sexeyyyy
scenic manila bay facade..beautiful
after taking a long walk inside MOA, done shopping and all, we looked for a place to dine. yeah, we were still full on lunch time at home but since we love food, it's part of the deal...
but we've seen these higantes inside the mall and amber just loved them..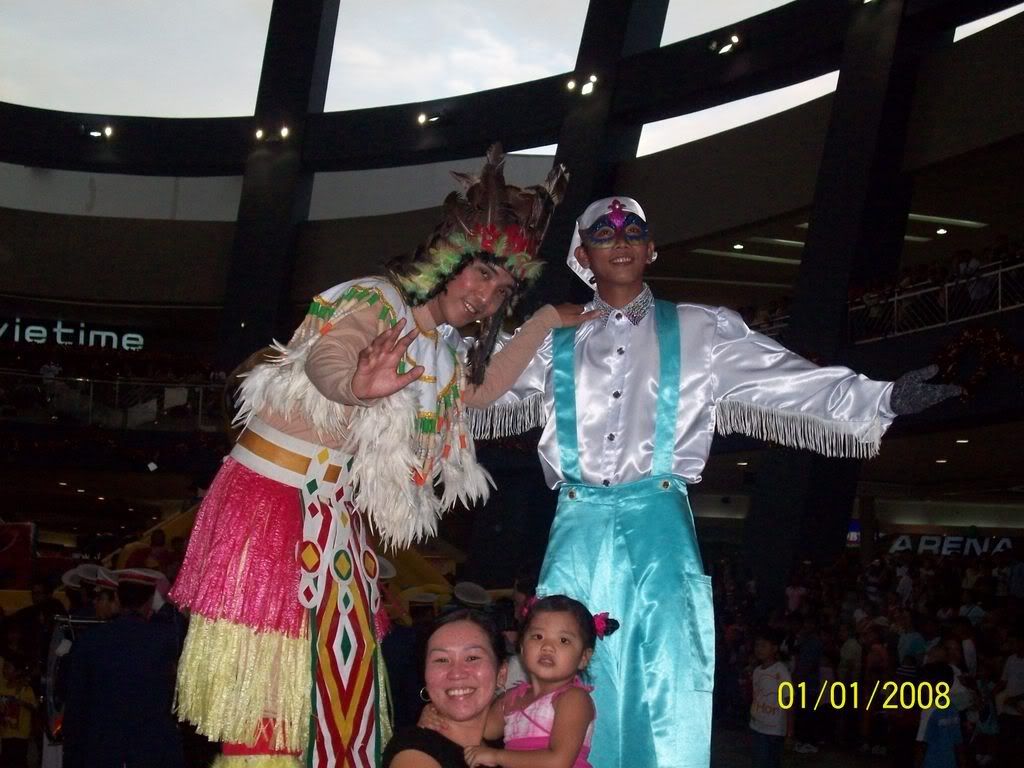 but this got our attention..uhmm, not only us, but people just turned their faces to this lil creature. i meant the lil. she's too tiny..she's same age as amber but lookie, she's sooo small
whew, we were really entertained..i've seen this lil girl on tv and when i personally looked at her, she's so active, smiling all the time and friendly..
uhmm, finally we stopped at a'venetto pizzeria at the back of mall of Asia to just eat mirienda, but turned out to be an italian feast..
facade
the menu
waiting for the feast
what we're waiting for...
buffalo wings
their carbonara is soo tasty, i wanna go and visit the resto bec of this again
red sauced pizza with big meatballs. i don't like the sauce cuz it's too sour. but I liked their food since they served it hot off the kitchen
we need these..
im in front of the stars, pick one
fam's fab niceeey
and we took this video when we were there.. my sweet amber