It's a bad day for me because of traffic so I sat on my chair lazily. But Anna approached me and told me that Thea has a problem with her pregnancy.
I was soo shocked when I learned the news. Her baby's intestines were out. I cannot imagine myself carrying that problem. I mean, you may wanna check on the mental hospital and check out my name. Im gonna be insane.
After a while, Thea arrived. With no spoken words, I hugged her. Misty eyed, I suggested to join her and look for a better hospital and check for second opinion. She agreed.
We went to Medical City, which is located near our office. Thea is just new in the company and is not eligible to use the priveleges of a health card. sayang...
We were too early as we arrived 8 o'clock in the morning but we went to the information desk to check for an available OB-GYN.
I had a chance to meet and know Thea deeply. Well, she's just new in the company and never been an agent. She applied as a QA Analyst since she came from ACS with the same position. She's pretty as everybody says. And we were so amazed by Elaine's simple comment, "tumataba ka ata mare a" and she said she was pregnant. Whoa, that pretty girl's pregnant.
I watched her checkin on her diet most of the time until she changed her appetite. Malakas na ring kumain, starving every hour for pantry and 4th floor foodie.
rocel and thea :)
...just until that big news arrived. She cried when she told the story and we're there to support her.
She consulted at the children's hospital and had her daily check ups there. She was never supported by her doctor since she was just given regular vitamins and the check ups were not regular and when they found out through ultrasounds about the baby's complication, the doctor didnt setup another consultation date, as well as there was no assurance given by the doctor that there's still a chance for the baby.
Heck! those people need not to be in the hospital, else they must resign their job if they treat their patient as stupid just like that. Phew, headache and depressing moment for Thea..tsk tsk.. `thas bad!
We soon found out a scheduled OB named Dr. Campana and was there in the office at 9AM. While we're waiting, we checked on good views while sitting on Starbucks.
Hotel? or not?
Information desk is like the reception area on a hotel. Staffs were so friendly and approachable.
inside Medical City. We went there early in the morning. Nice and clean.
we're sitting ok. and this is what we got...
pocket garden. niceeey..
more???
we went upstairs and a nostalgic view seemed to be just there to get our attention.
whole Pasig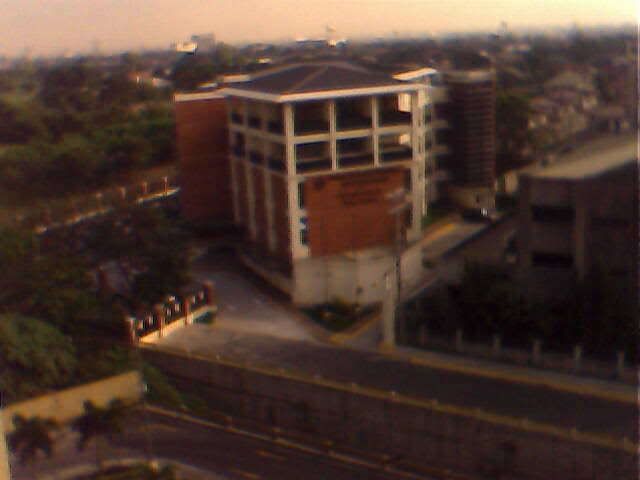 ateneo de manila college of medicine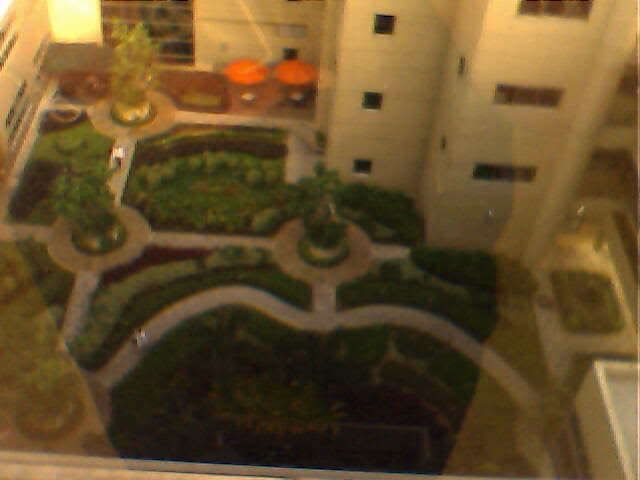 pocket garden we saw from afar
nice nice nice.. hay
We went upstairs after indulging to these beautiful views in and out of the hospital. The doctor was so hospitable and has
better
and
more
options for my friend. She asked her to go down to do an ultrasound again to double check if the first check-up is right.
We went down. I knew that Thea was soo nervous that time but she wasn't crying anymore. Good thang. At least. I guess that's because the doctor handled it well. And as seen as the previous tests, indeed the baby has a complication. :(..
After that, we parted ways. Thea never came to the office again. I guess she resigned. Nobody knows even the bosses have no clue since Thea didnt contact them. She needs a break. Real break. Hopefully, the baby will come as healthy as we all wished her. :)
Thea's OB-GYN

kakulitan ko. :P I've seen this lady sleeping with his mouth wide open :) saging na lang pwede na hihihihi