Ate and Joy went to their office last Saturday. They couldn't take their leaves cuz they took it last Amber's birthday already.

Me?? Well, that's my off so I took my breakfast, prepared gifts for Amber(guess that's not for MOm's =), then went out to travel back home.


That was just a typical day for us, and I guess for Mom. She cooked beef steak for our lunch then we travelled to SM. I was thinking of treating her to a footspa with Dad, but we didn't have a lot of time to do that. She played bingo instead. tsk tsk. Amber played on the playpen.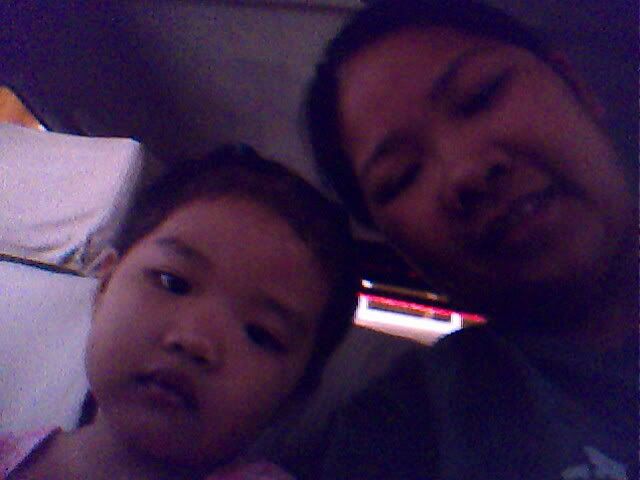 not in the mood yet babe?
now she;s on the mood. =) pretty baby.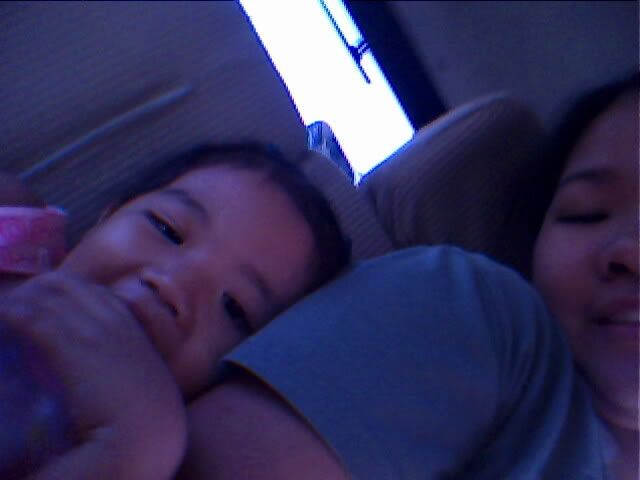 kulitan lang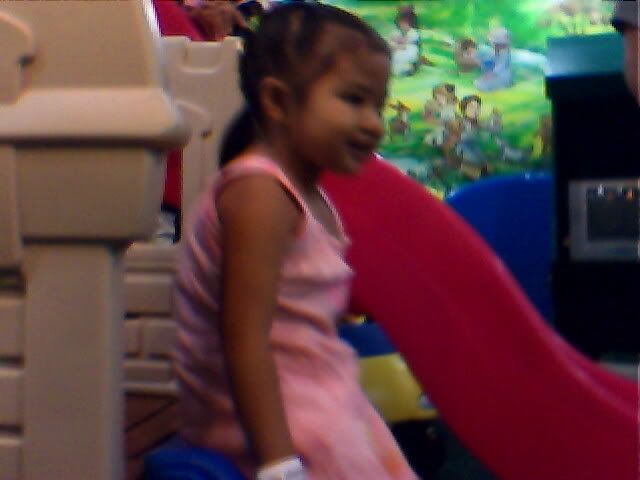 amber playing at the playpen

We were planning to watch the dolphin show at Dolphin Dolphin but they changed their plans. So we just fetch Joy and Ate at their respective offices and went to Trinoma to dine out.

We chose Giligans. Lovely place indeed. Great food and affordable.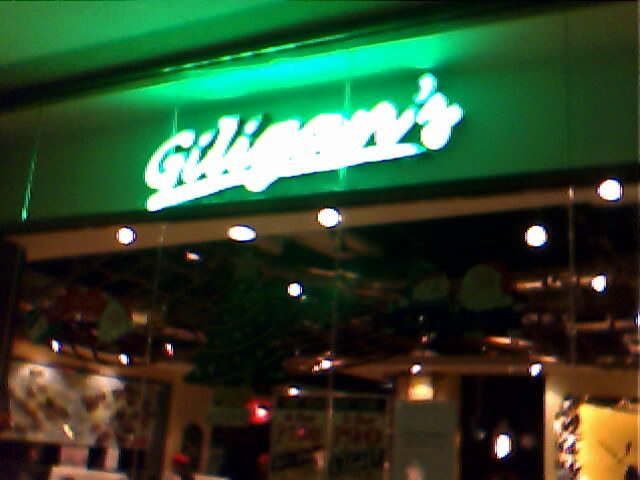 we had our dinner here. my treat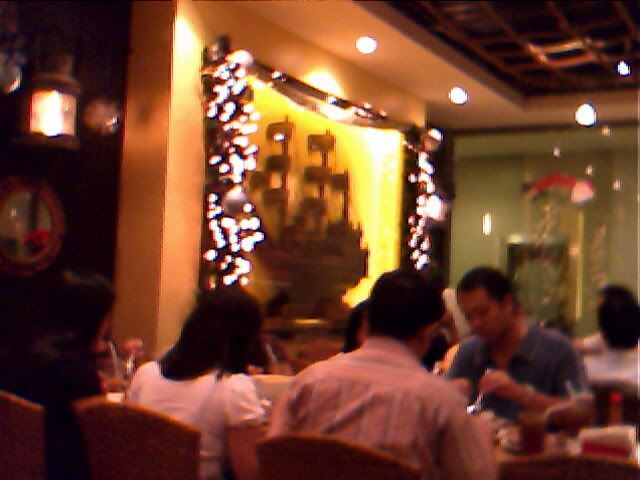 Giligans interior, just like on shore. Pirates. savvy!!!
while waiting for our food to be served, amber took the lemon out and eat it. yeah baby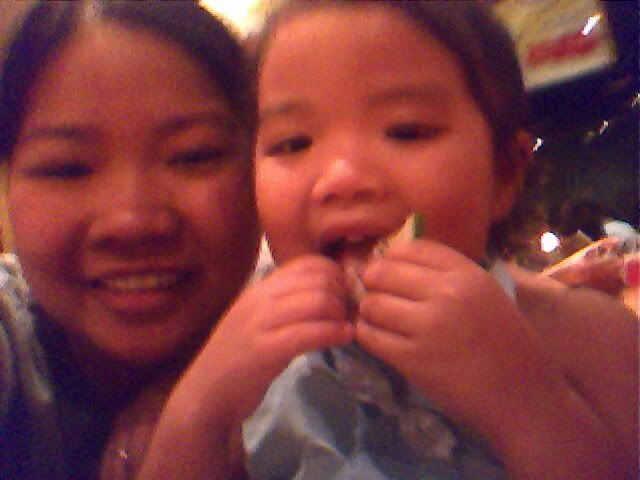 lemonade dear?
our moment
whew, i love my baby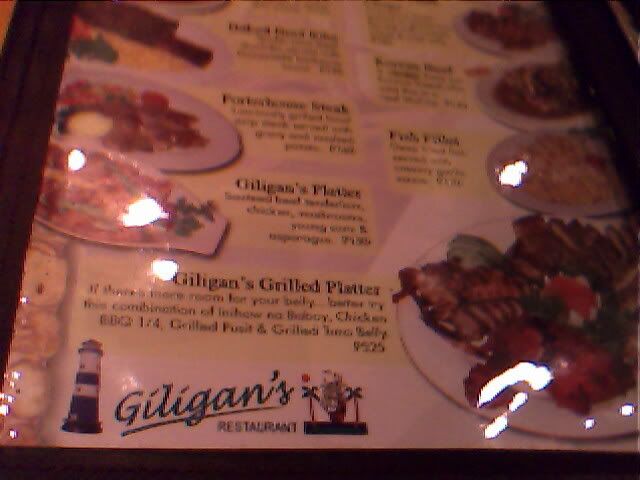 the menu..
but we ordered the full packed meals.. just like these: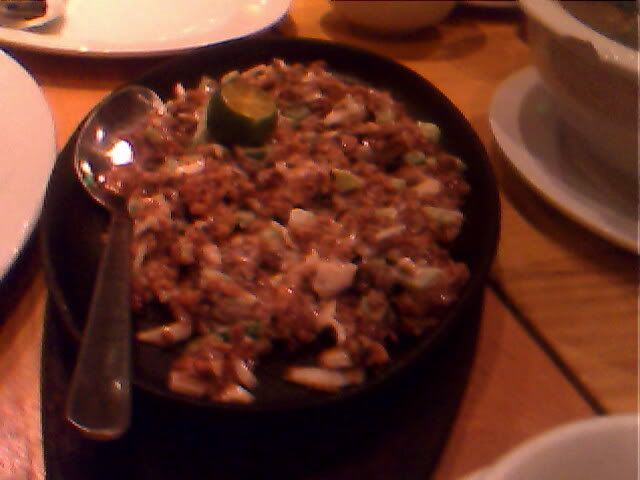 their famous sisig, crunchhy
fish fillet with tartar sauce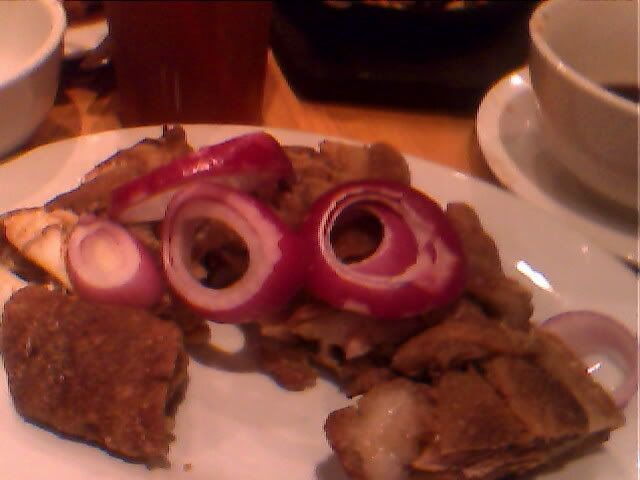 crisy pata. ambilis maubos =)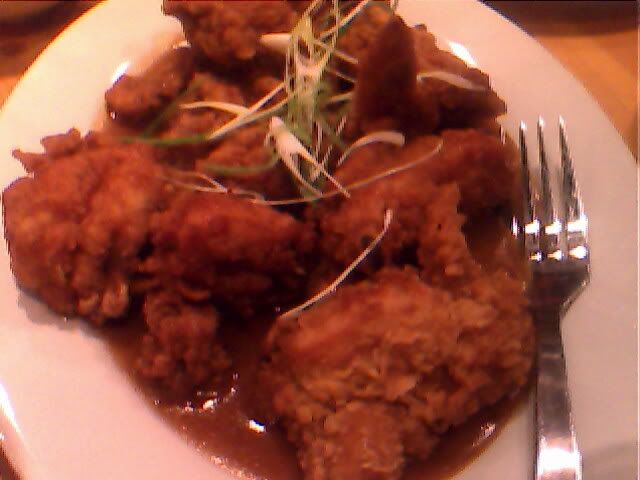 chicken in a gravy sauce
bulalo soo yummy


really, we enjoyed the food and everything on our Mom's bday, dec 8, 07