When I transferred floor from tower a 3-c to unit tower a 24-b, Rocel and Lanie became my condomate. Only those two were the closest to me when I live in the condo. Those guys were too kind. We share food, stuffs and stories. We were always together on occasions like weddings, bday and other things. But Lanie and I decided to move to a different unit so we left Rocel on 24-b with Albert and his wife living with her.

Although we moved, we never changed the friendship and companionship that we have. Rocel sometimes dropped by at our unit with their common friends and we just share stories and eat food. Rocel always invited us to dinner whenever she prepare food. (Rocel's a good cook!) And she always invited us for dinner in preparation for her and Bog's wedding.

I've seen those two couple together when I had a girlfriend but I just ignored Bogs at that time. I was too busy then to ignore them, which right now I regretted the most ;) They were too sweet. Bogs dropped by after office hours while Rocel prepared for their dinner.

And now, after my tripple shift and I haven't had a sleep at all, I prepared to go back to the condo to meet Lanie as we will be attending Rocel and Bogs wedding in Malolos Bulacan.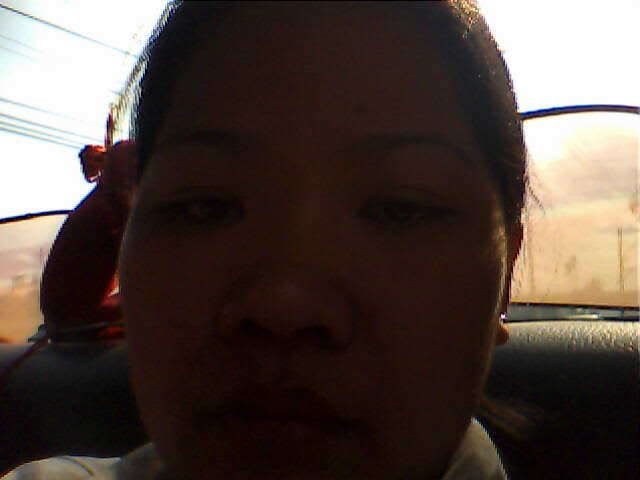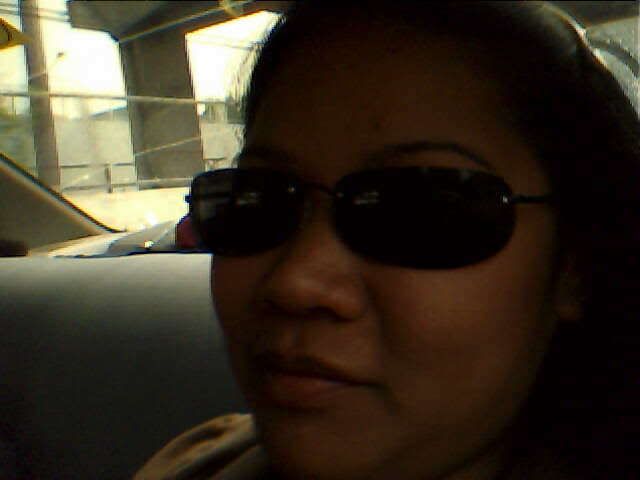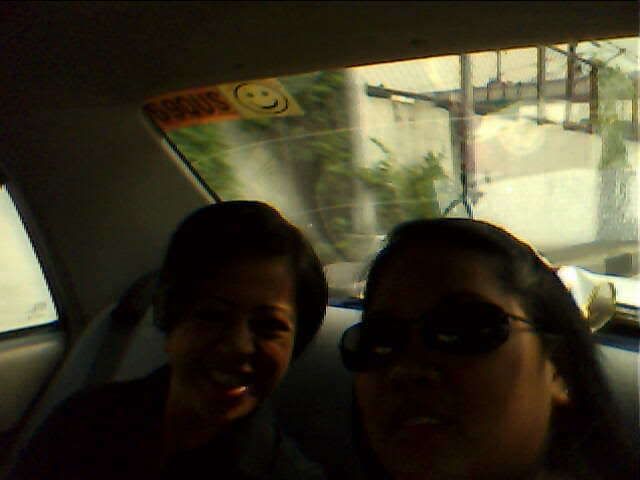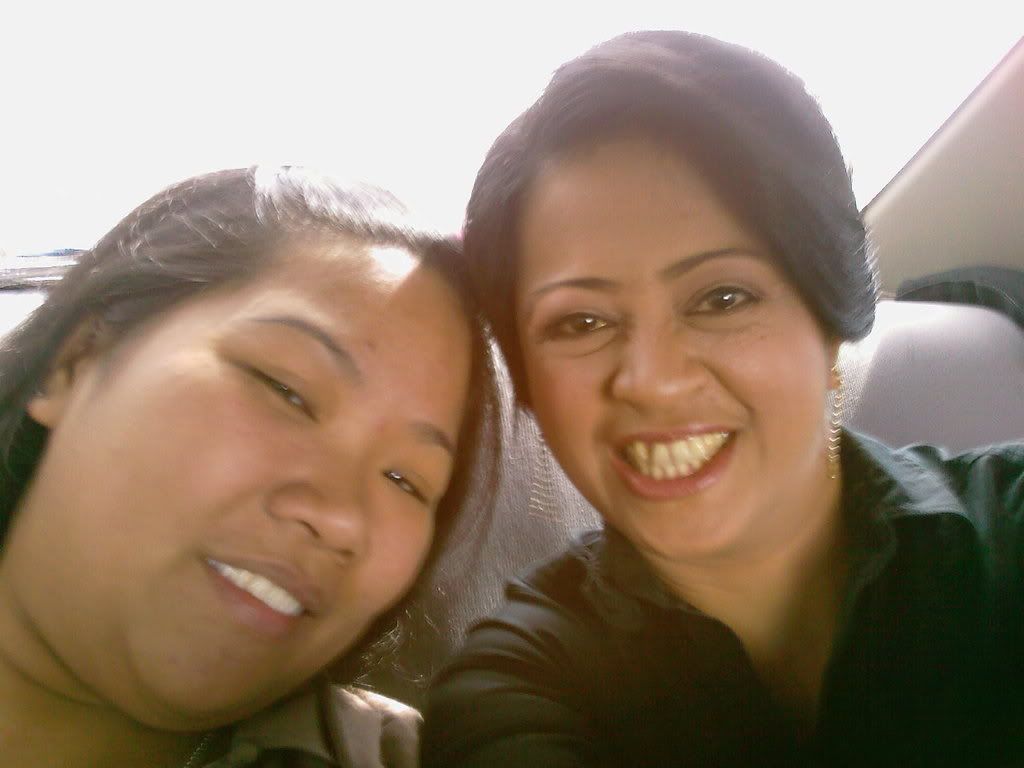 on the way to Malolos, Bulacan. wala lang, mahal lang namin ni Lanie ang sarili namin :P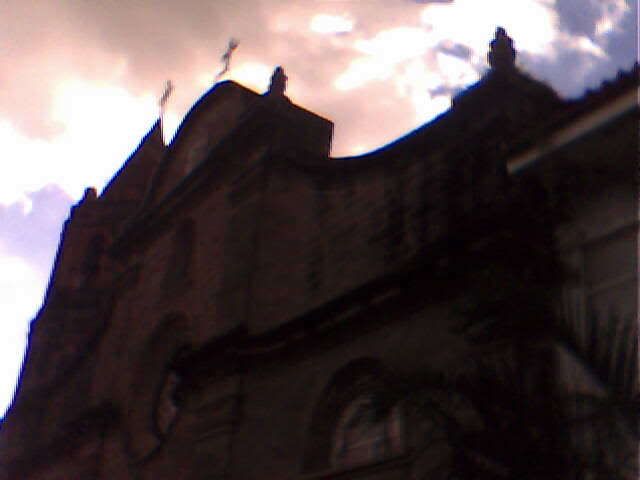 barasoain church..they'll be tied as married couples here.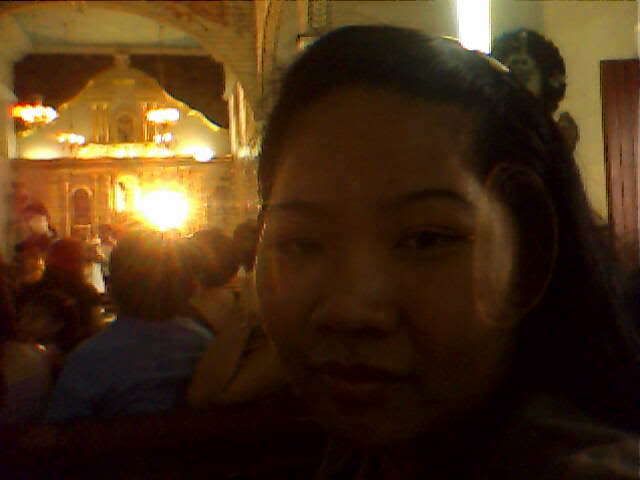 nostalgic..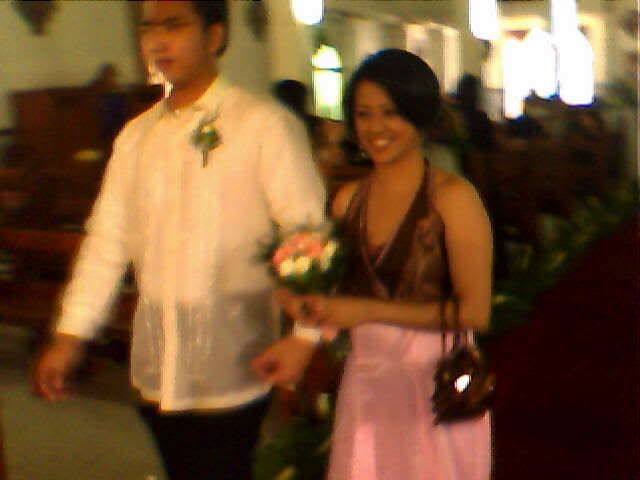 lanie and her cute abay..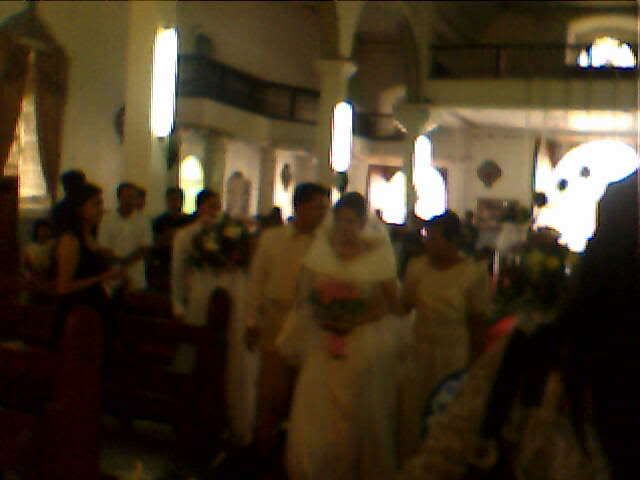 rocel.crying while walking down the aisle. tears of joy
finally..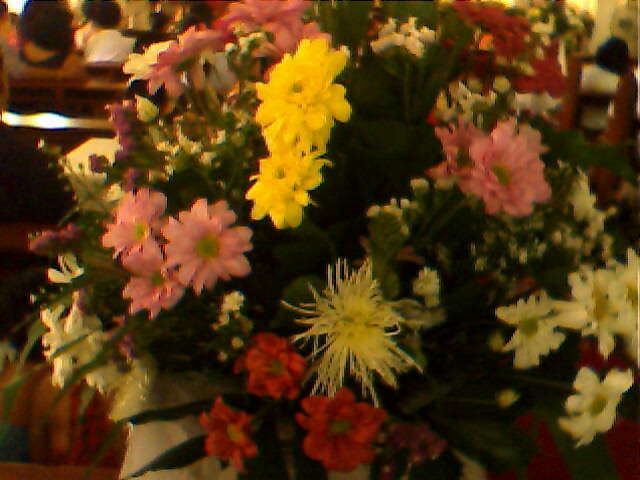 they have beautiful flower arrangement in the church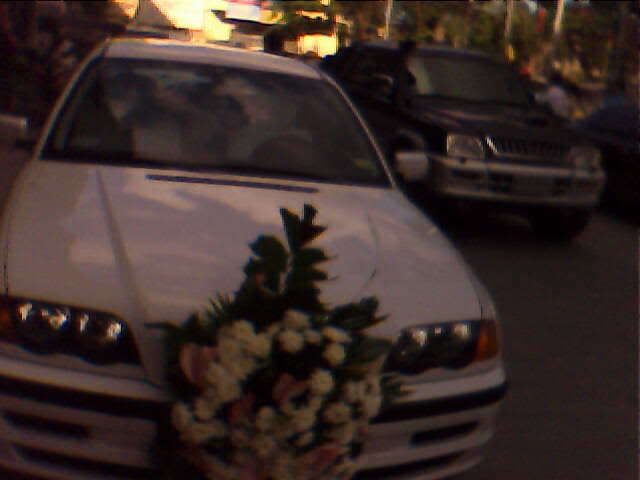 the bridal car
abay's bouquet
...we followed them too late on the reception at the goldridge estate. we bought pasalubong first ;)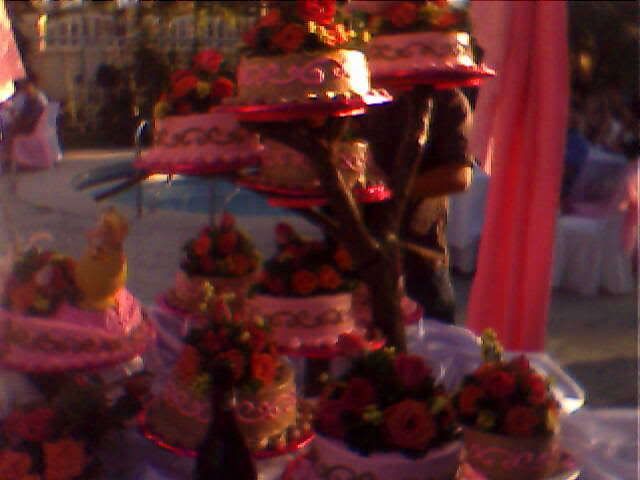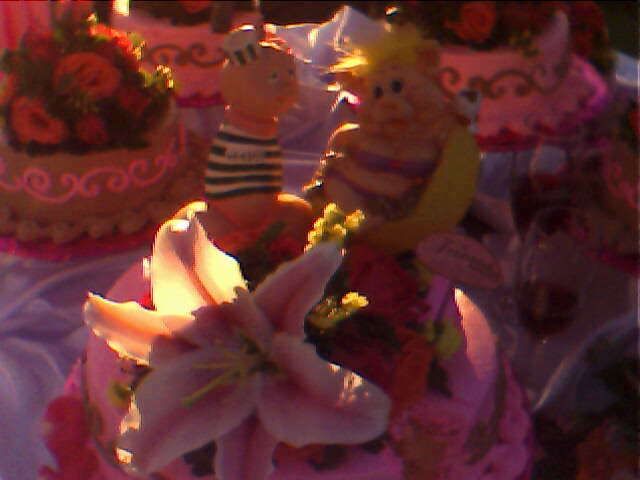 the cake, wedding motif is brown and pink..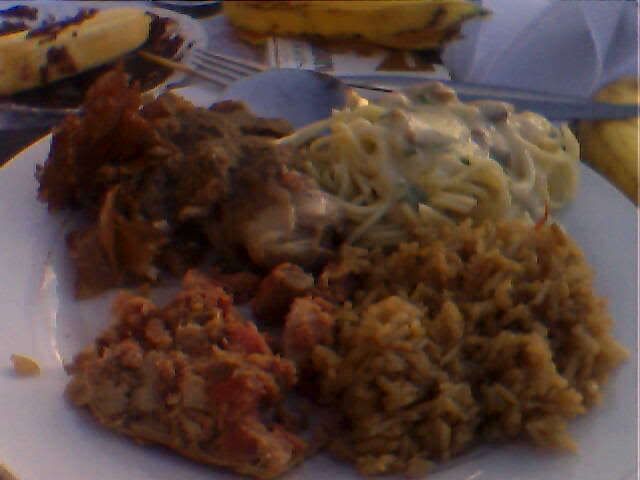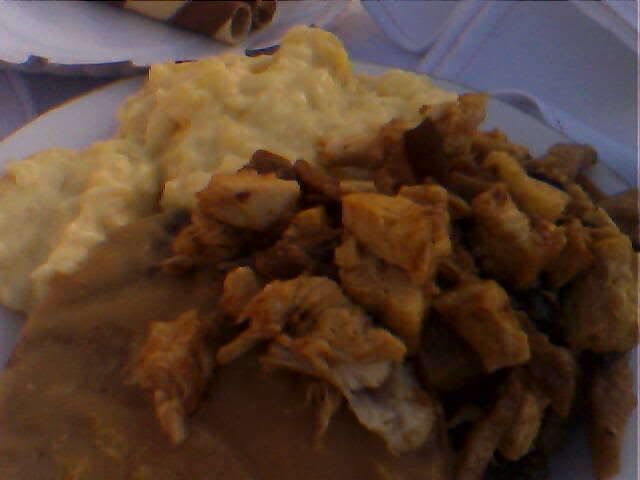 mouthful plate huh
flower on the table?
the pool, they designed it with a couple made of baloons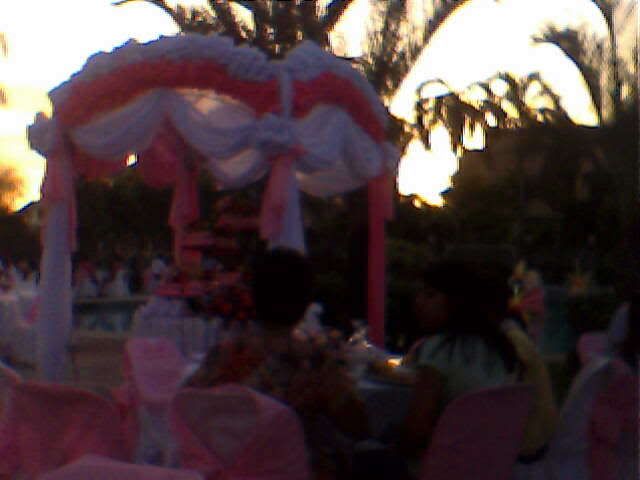 whew...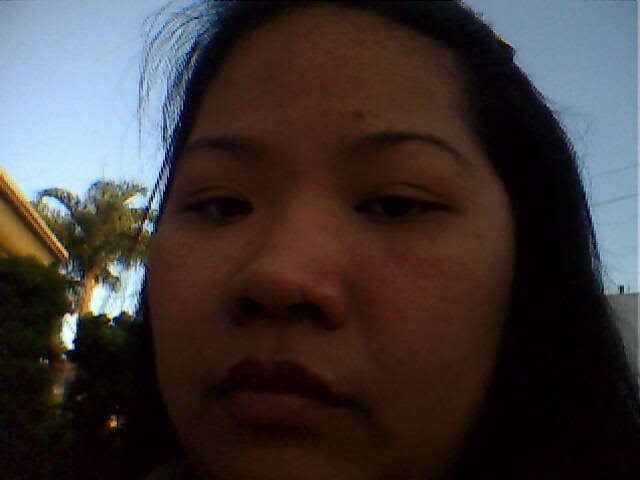 enjoying with jess.. my newly found friend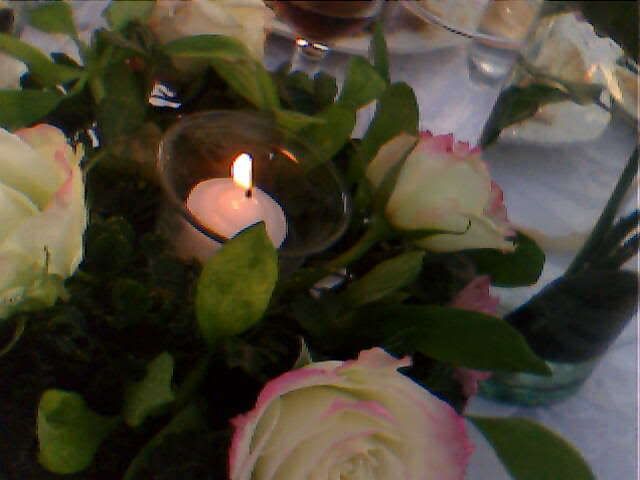 nice flower with candle on our table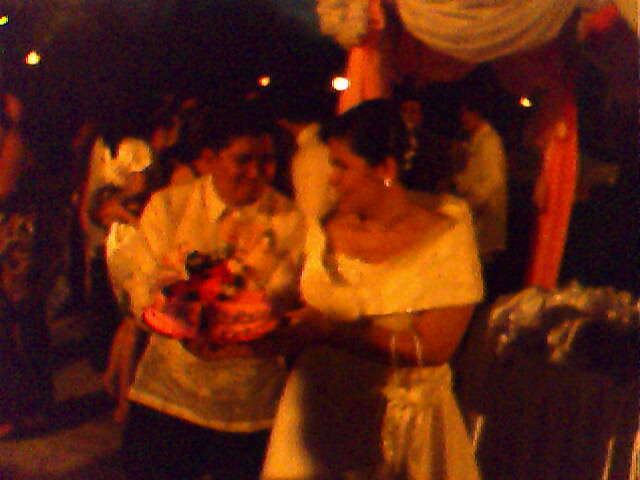 the newly wed
with the bride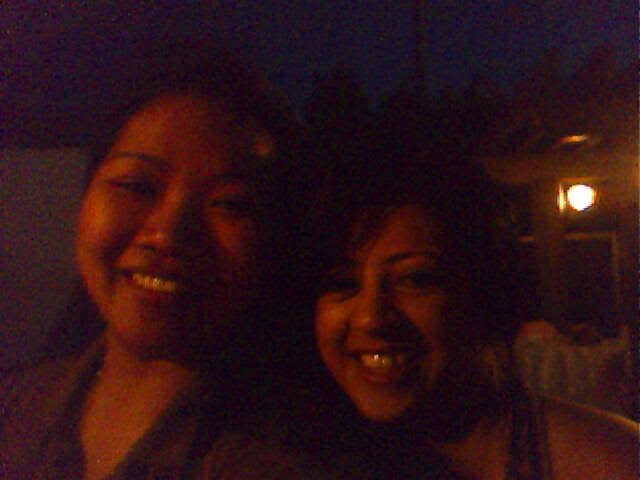 with Lanie
overall the wedding is almost perfect. Like what I've told others, this is the most beautiful wedding that I've attended so far. Food is good, sobrang dami, ambiance is soo nice and the wedding is very organized.