i woke up because ate and joy were chatting too loud. it wasn't my plan though to sleep over at Valenzuela but since the barney date was moved one day before our scheduled date, I had no choice but to stay home.
Mom and my sister were preparing for our noche buena feast but i dont like the usual stuff. Since we were just few, mom said, we better eat less menu on the table. I didnt want that. I gave mom money to lush ourselves to more menus on the table. then we planned to go out.
Ate, joy and Amber went to the dentist while I treat mom to a footspa. Cool, this was the first time mom had her footspa.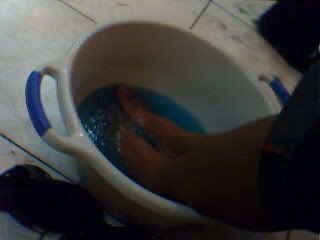 mom had her magic foot spa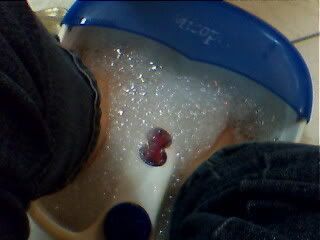 mine's just the regular one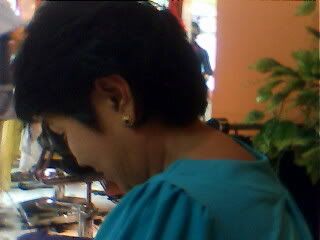 enjoying her time
me too
nicely done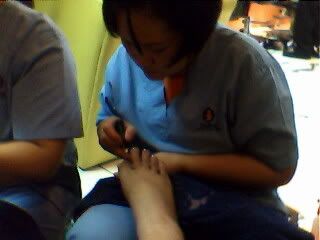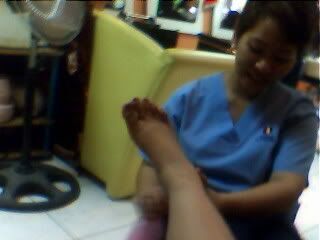 lookeyy